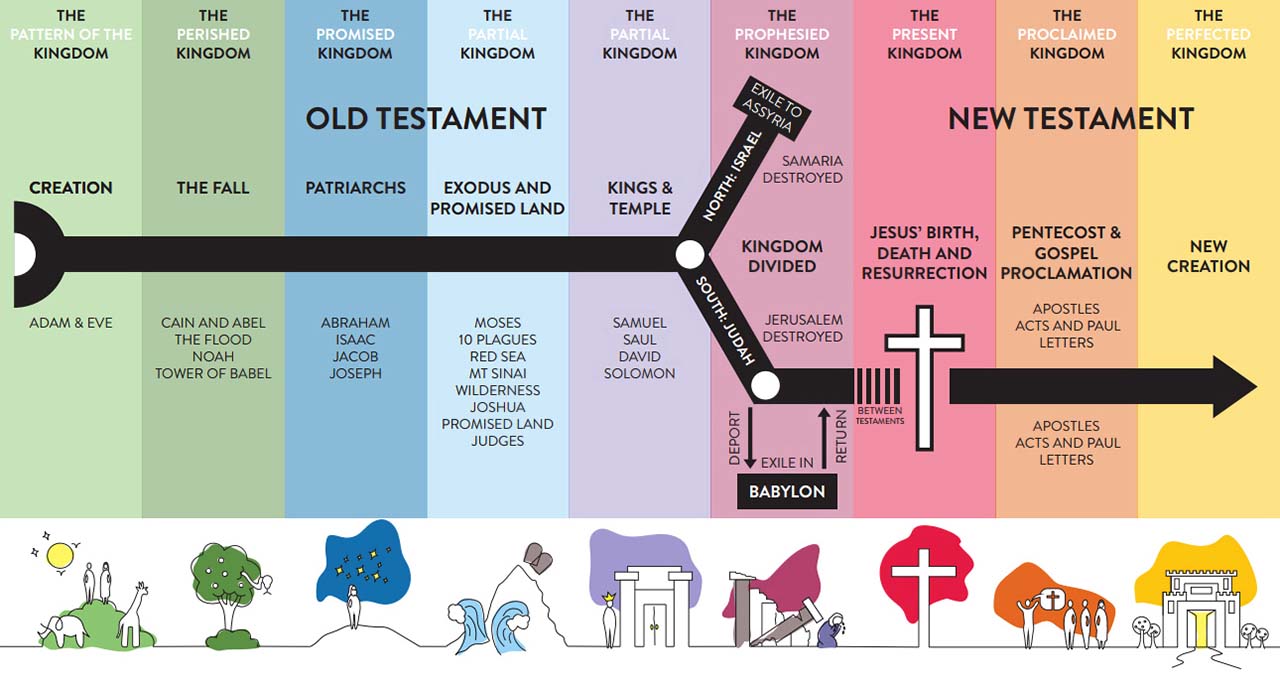 [Bible timeline image courtesy of Engadine & Heathcote Anglican Church]
It's quiz time!
This Bible Quiz displays 10 questions at a time. Once you complete the quiz, your score will be displayed on top of the quiz. You can play again with a new set of questions by refreshing this page.
All the best!
Results
Wow, you must be a Bible scholar!
Maybe the questions were too tough. Well, better luck next time.
#1.

How many of each animal did Moses bring into the Ark?
#2.

What New Testament book recounts the story of the Israelites wandering in the desert for 40 years?
#3.

How many rivers were formed from the river that went out of Eden?
#4.

To what city was Saul traveling when he had a supernatural encounter with Jesus?
#5.

What was the name of Hagar's son?
#6.

For how many pieces of silver did Judas betray Christ?
#7.

Which is the longest Psalm?
#8.

How many times did God call out to young Samuel in the night as he was lying down in the house of the Lord?
#9.

Which book follows Ezra?
#10.

Who was Paul writing to when he wrote "I will receive you and will be a Father unto you and ye shall be my sons and daughters, saith the Lord Almighty"?